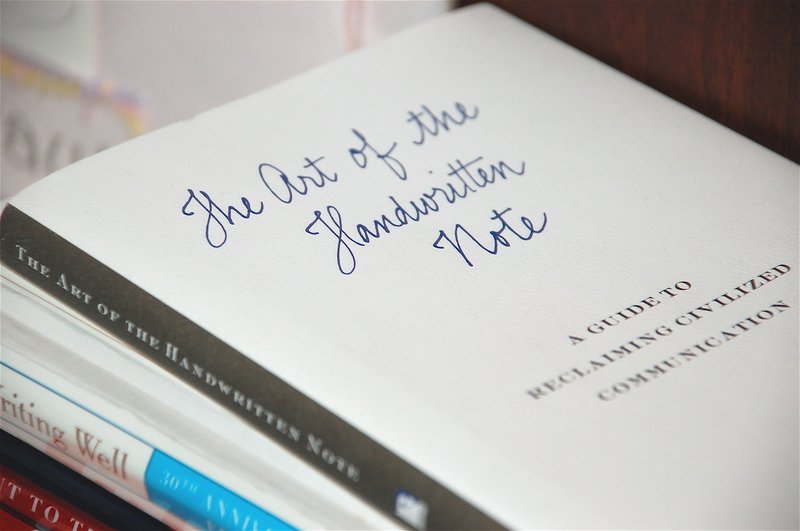 Reclaiming Civilized Communication
Although published some 13 years ago, Margaret Shepherd's The Art of the Handwritten Note: A Guide to Reclaiming Civilized Communication, continues to offer helpful advice to devotees of handwriting. Observes Shepherd A handwritten note is like dining by candlelight instead of flicking on the lights, like making a gift instead of ordering a product, like taking a walk instead of driving. Handwritten notes will add a lot to your life. You can still use the telephone or the web for the daily chores of staying in touch but, for the words that matter, it's courteous, classy, caring, and civilized to pick up a pen.
We couldn't say it any better Margaret!
SEE BOOKS