DIANA, Princess of Wales (1961-97)
Price: $400.00
Description:
British royal; popularly hailed as the Queen of Hearts; wife of Charles, Prince of Wales; mother of Prince  William and Harry, Duke of Sussex. Humanitarian. Died tragically in a car crash in Paris on 28 August 1997.
MS – Manuscript; pale blue envelope addressed in the handwriting of Princess Diana to her interior designer, Dudley Poplak who was consulted by the Princess on the rehab of The Garden Cottage on the Althorpe Estate. Sadly, Diana never was permitted to occupy the cottage.  Envelope accompanied by a striking 5″x7″ water giclee portrait of the Princes and a full copy of the 1997 letter that originally accompanied the envelope.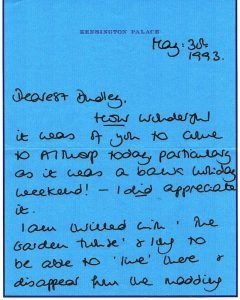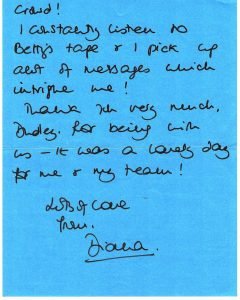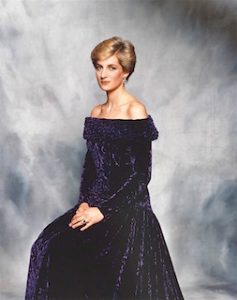 This ensemble is an affordable alternative when compared with letters, signed photographs and cards often costing several thousand dollars.