DIANA – QUEEN OF HEARTS
THANK YOU to all who have inquired about the Princess Diana autograph display piece. We now are offering this at a significantly-discounted price. This treasure comes with excellent provenance.
The retail, fair-market, value is $2,500-3,000. Conservation alone was $225.
Since her tragic death 23 years ago, the value of Diana autograph material has risen annually 12.7% This is a true investment grade collectible.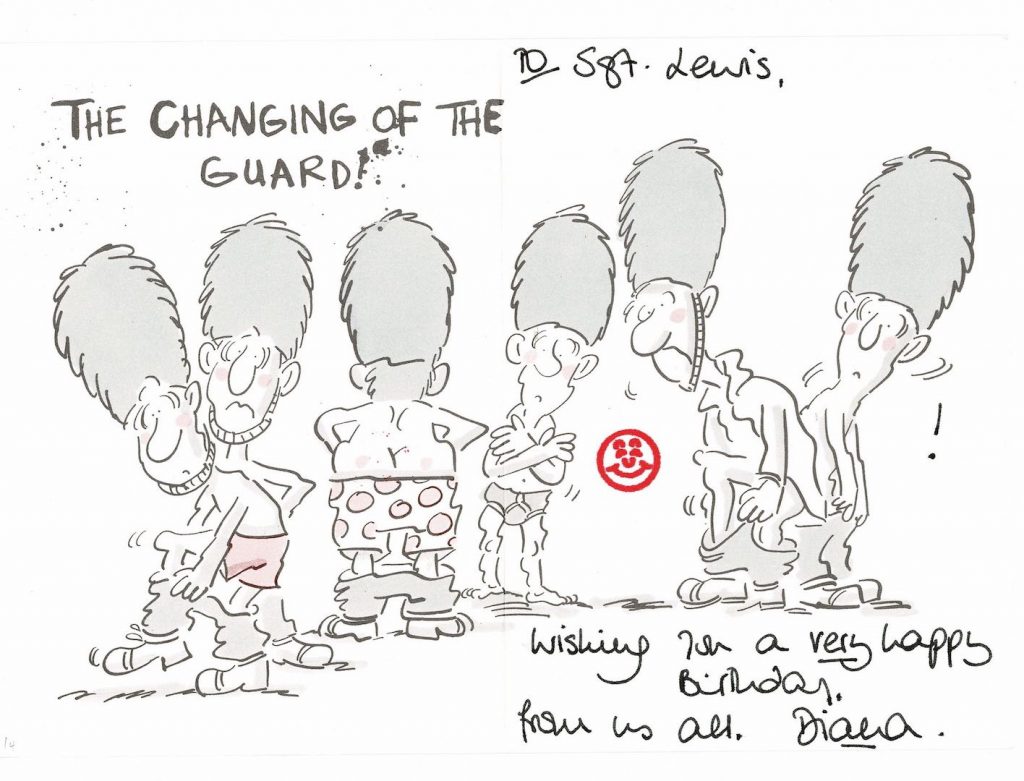 We are selling this treasure to raise funds for a Russian man seeking political asylum in Canada. He has been the object of several death threats from family, colleagues and friends. Forced to escape to a remote location in the woods outside of Moscow, this young man desperately needs help.
This professionally-matted and framed ensemble features an autograph birthday card from Princess Diana to a member of her Kensington Palace team. It is accompanied by a charming watercolor giclee portrait of a smiling Princess. The ensemble is encased in TruVue museum conservation glass and a gilt wooden frame.
For those who cannot or do not wish to purchase this autograph treasure outright, we will soon create a GoFundMe page with the hope that people will open their hearts and help us reach our goal of $12,000 to bring this persecuted young man to Canada and begin the process of political asylum.
Phone: 716-263-2724